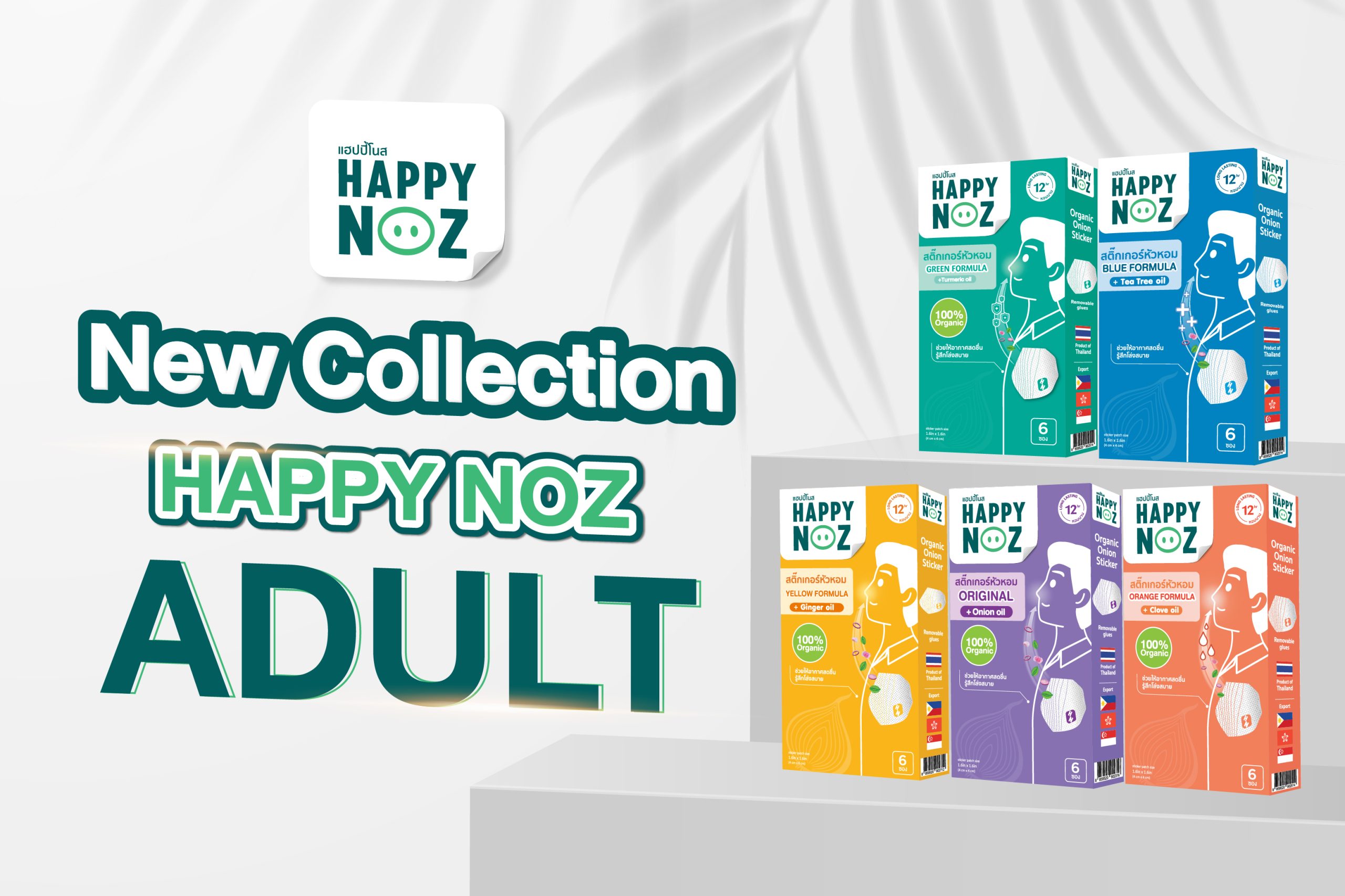 FEEL FRESH AT FIRST USE
RELIEF AND PROTECT YOU FOR BETTER BREATHING. PERFECT FOR ALL AGES.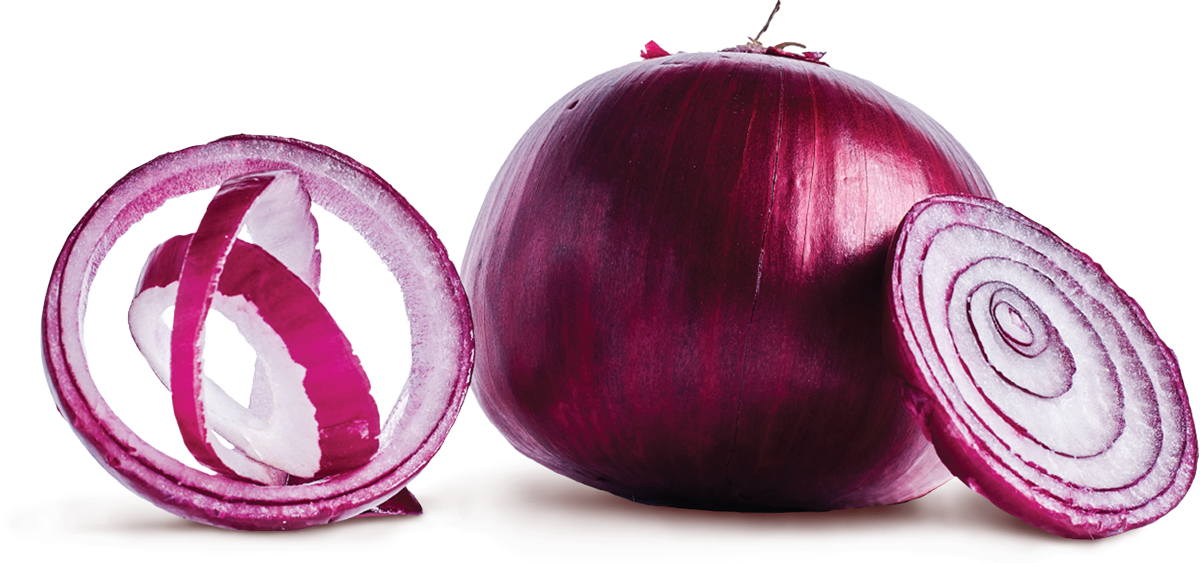 Wisdom is transformed into innovation. The benefits of onions are combined. A special species of red onion is rich in quercetin. (Prevention of inflammation, immune system balance, relief of cold, stuffy nose, and runny nose) Furthermore, other organic essential oils such as tea tree oil in blue formula to fight bacteria, turmeric oil in green formula to fight viruses, and clove oil in orange formula to fight oxidants are available.
HAPPY AND HEALTHY by HAPPY NOZ

Nittaya Ryan Zitko
"Waking up in the morning with this good mood,
I have been using it for my child since they were a child, and now they're over 4 years old, and I still use it. It works well and has been used for a long time. I have confidence in the quality of the HAPPY NOZ Patch."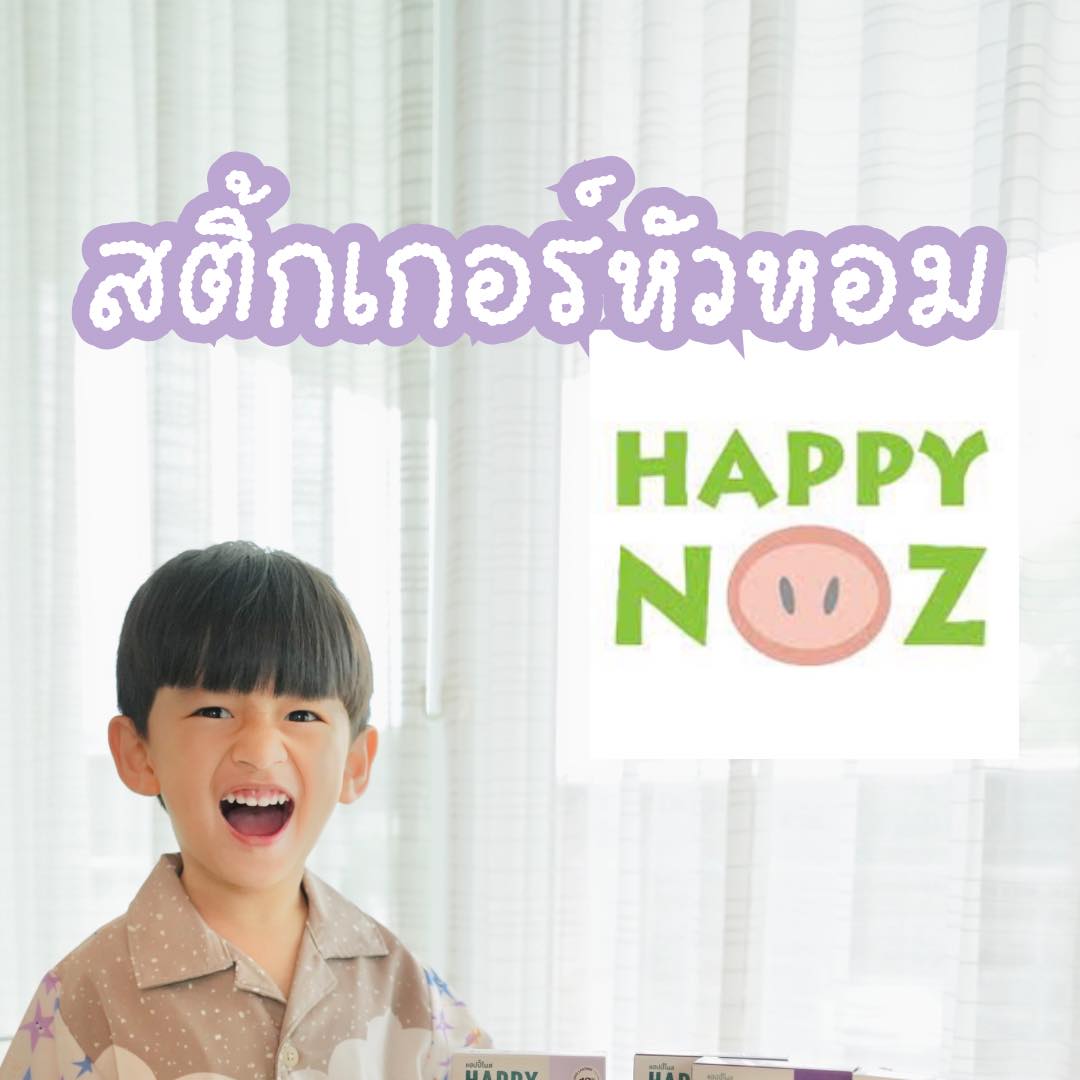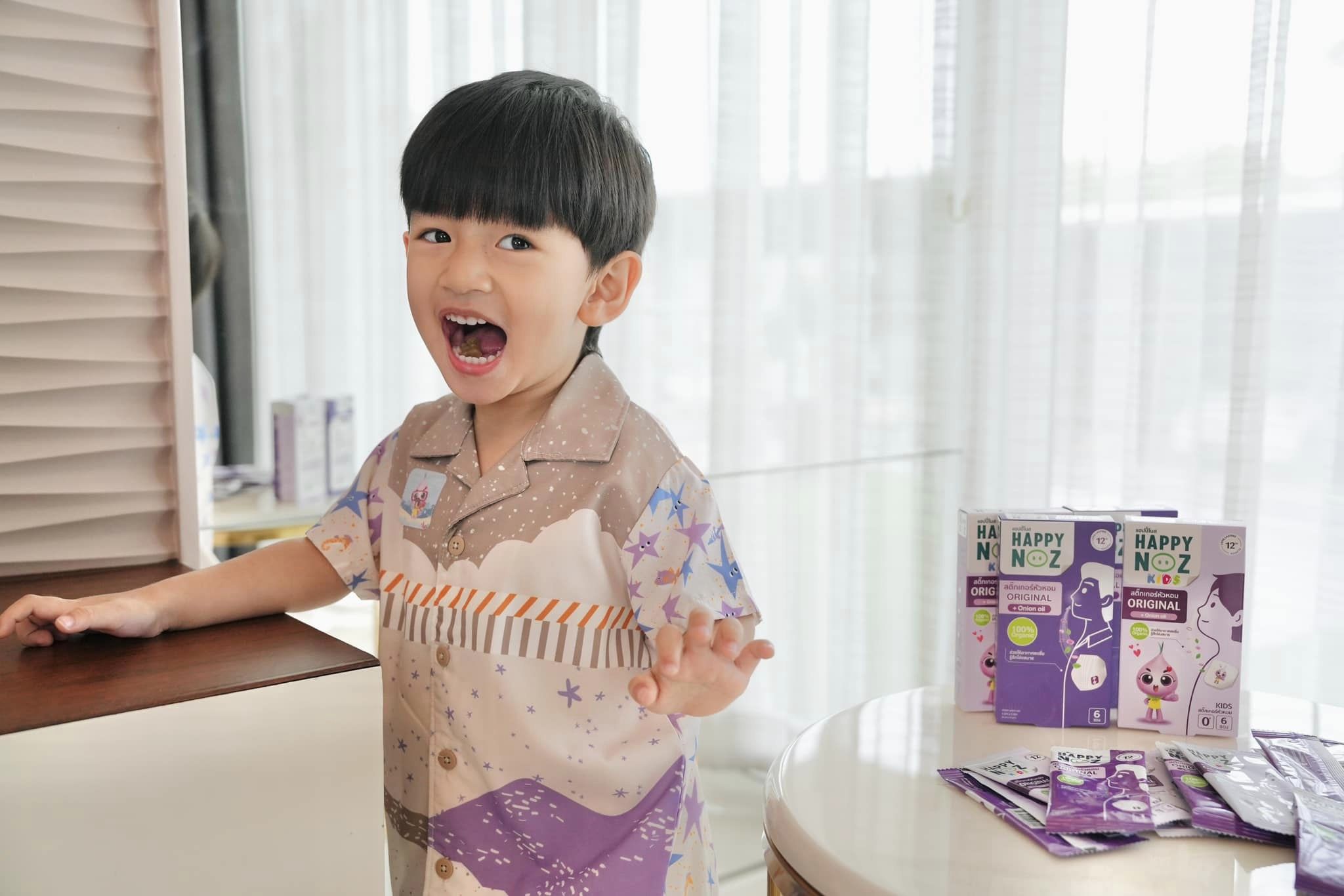 Munich & Mommy page
"Let me introduce these mothers. Mommy Yok has been using this product since Munich  was a child.
  This product helps alleviate cold symptoms, nasal congestion, and promotes good breathing.
It can be applied to various parts, such as clothes, blankets, dolls, or masks.
"

Éclair
"The HAPPY NOZ organic onion patch,
Éclair, must have it. They come in both the Kids series with cute designs for children and  the Adults series with minimalist designs, specifically for adults."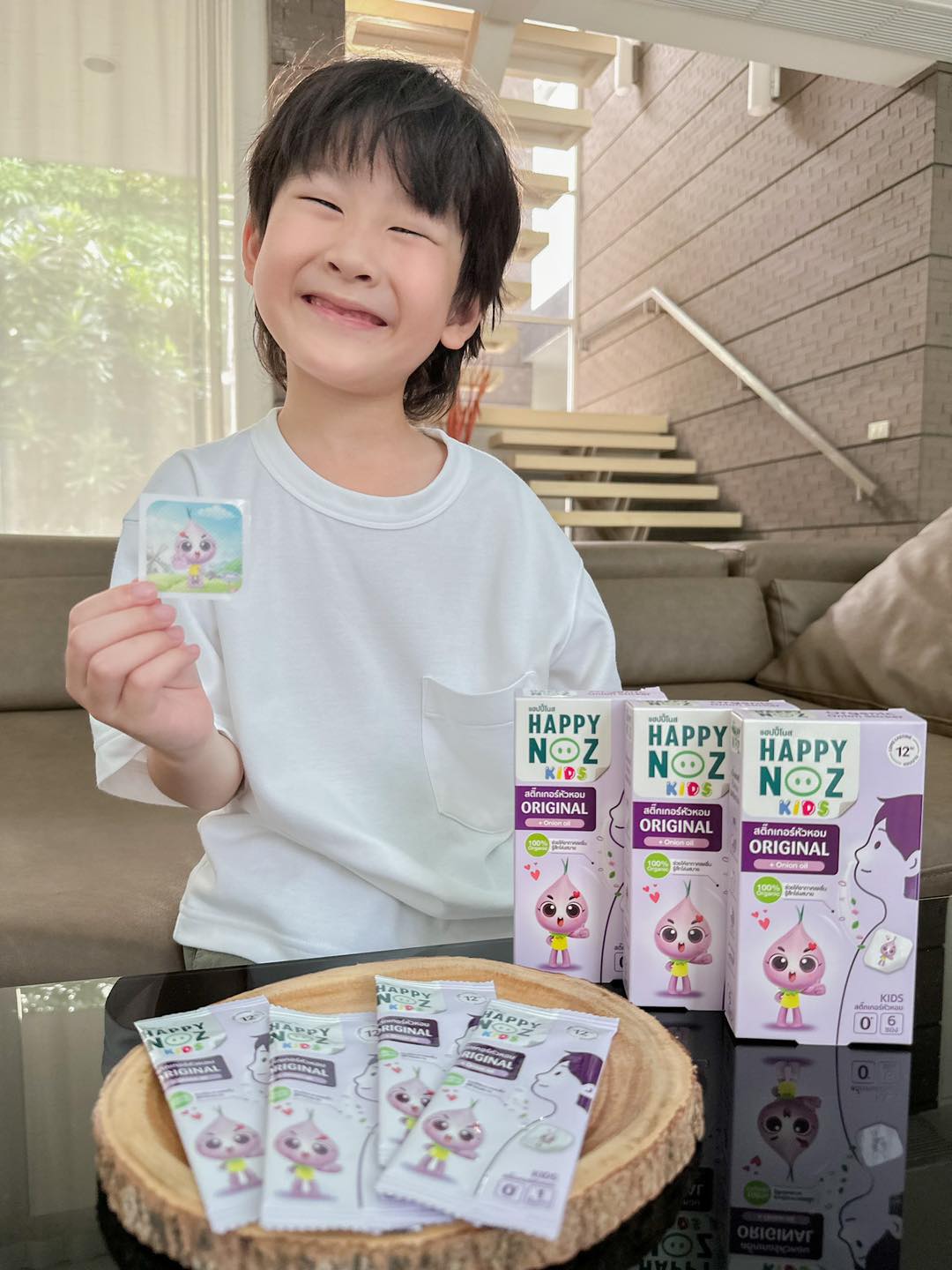 Sawn Luk Hai Dai Jin Page
"When my child had a cold,  I used @happynoz to help them breathe better.
Happy Noz has the new packaging available in both the Kids and Adults versions.
The Kids' version features cute designs, while the Adults' version has minimalist designs that can match   any look."

s_e_a_weed
"It is a sticker made from 100% organic extracts and smells good for 12 hours.
Wearing a mask here for a long time, don't worry about it. will suffocate Just peel and paste."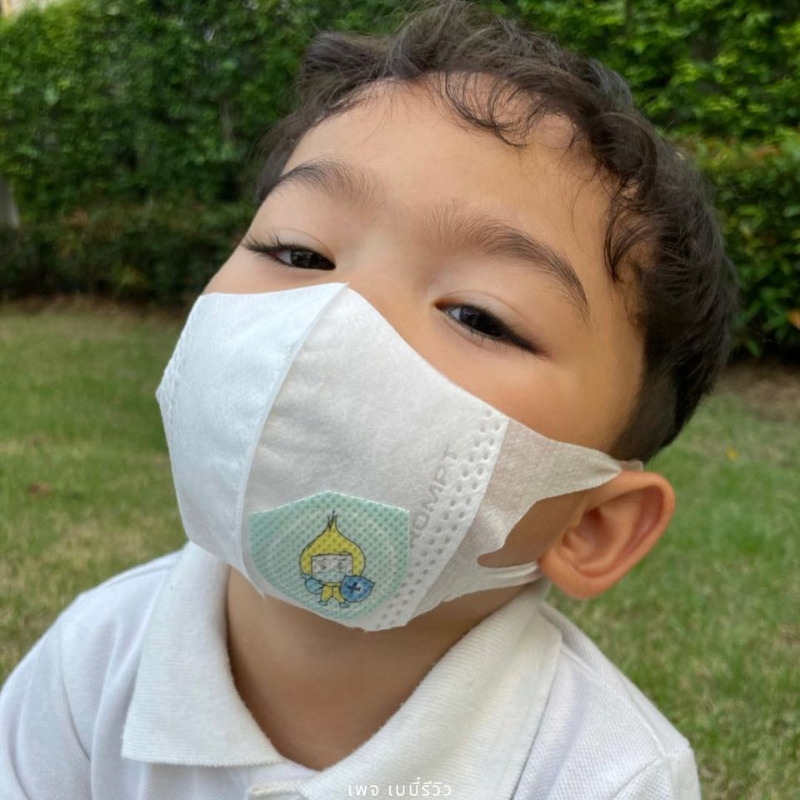 Kirin
"Happy Noz Onion Sticker
It is an innovation suitable for life.
Daily in the New Normal era
Like this a lot. Come to the horse and get stuck at the mass.
to Baby Kirin found that you can
You can wear a mask to do outdoor activities."

Smilepharida
"Wearing a mask won't be boring anymore.
because there is a helper onion stickers
happynoz happynoz safe
for all ages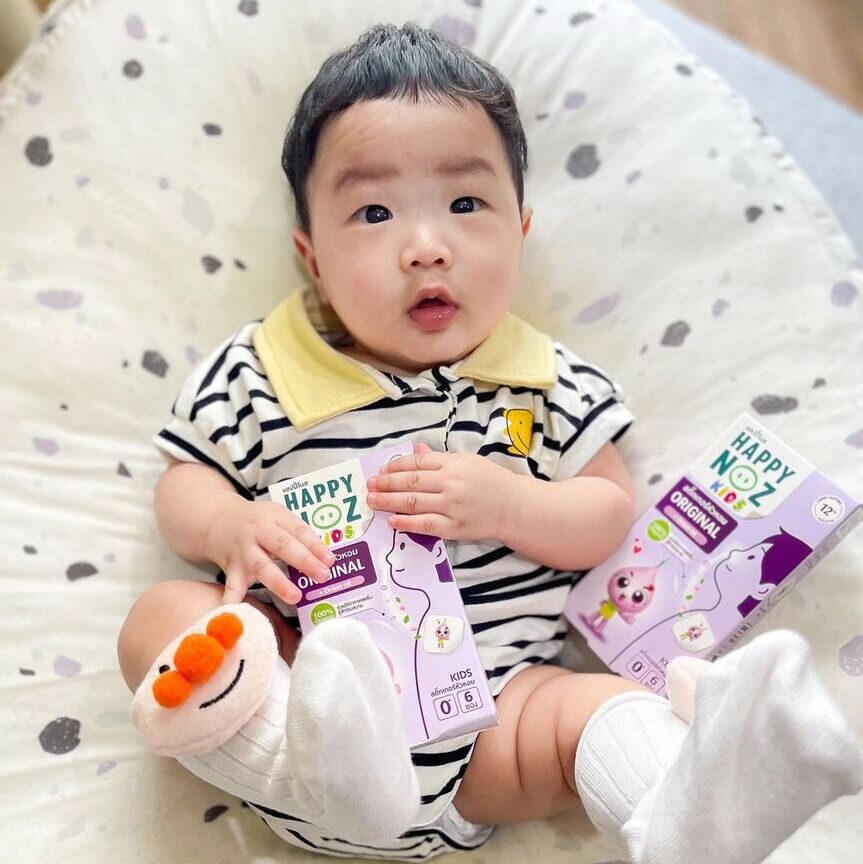 K. aunaun.baby
"The weather change like this, my son always has a stuffy nose.
I have a great item to recommend.
@happynoz's organic onion patch for kids is specially designed to relieve symptoms of cold and nasal congestion.
It is made from 100% concentrated organic essential oil. It is certified by USDA for its safety which is safe for newborns."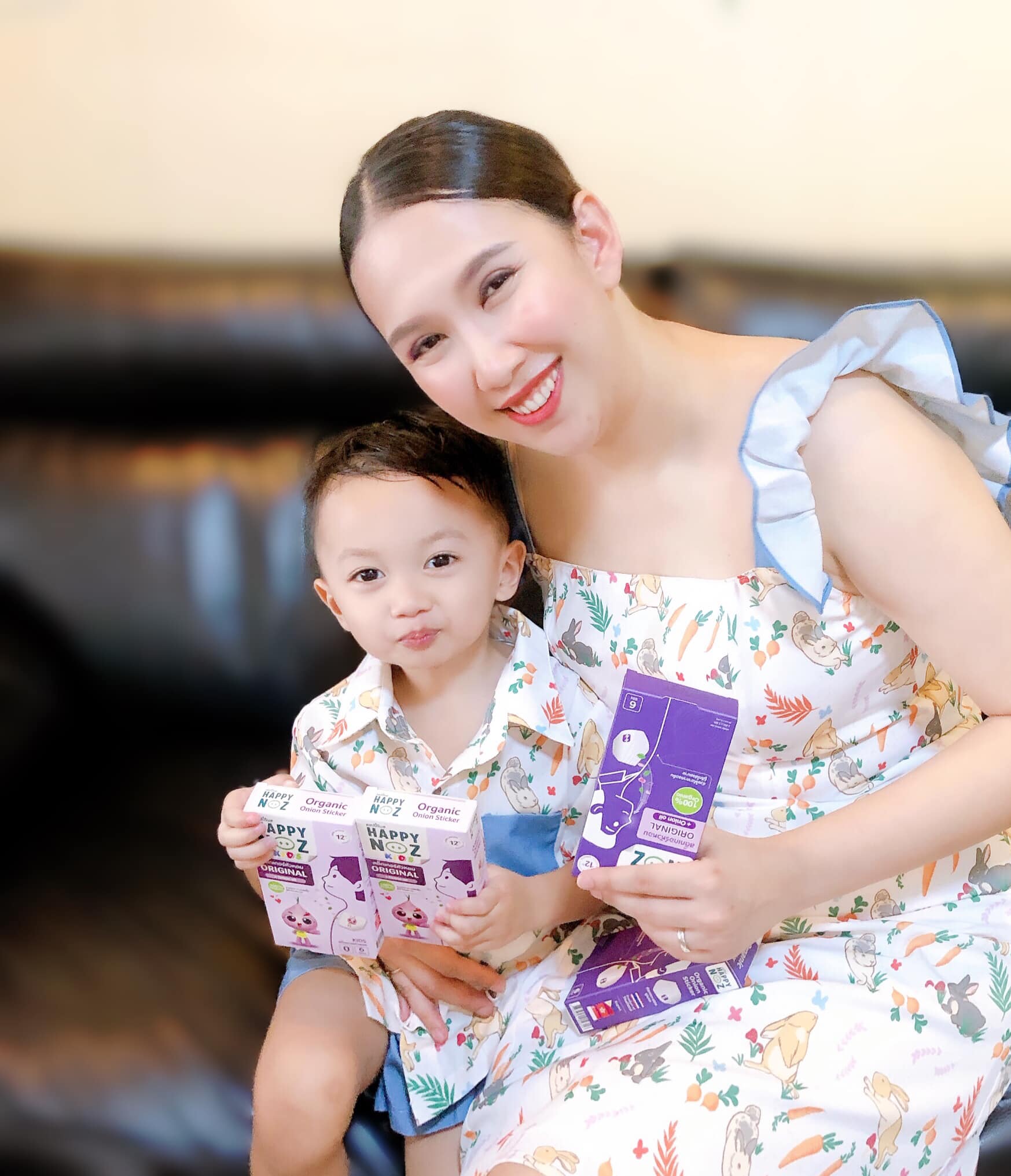 K. bunny_vip
"Here it is! 😘 @happynoz
New Packaging from Happy Noz!!! There are cute and fresh in Kids series, and adult series that go well with any look!!!"

MT Family page
"Mamy Taem will paste it to Nong Mater at
Some shirts, some mis, and Mommy points.
Being allergic is helping a lot.
Yes, everyone."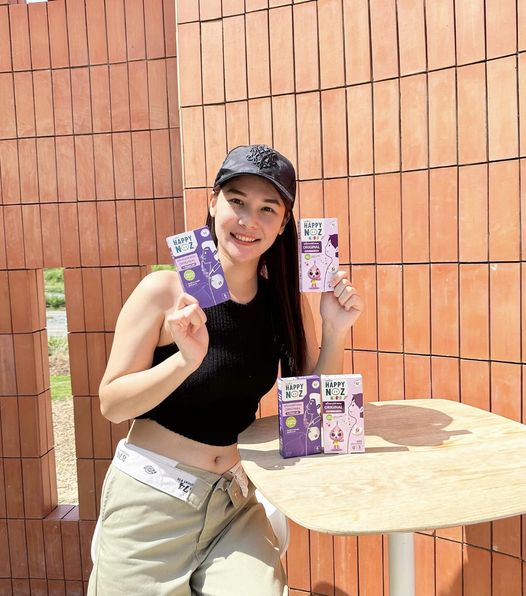 K. warii.re
🧄 Happy Noz organic onion patches are easy to use. Just stick them on your mask, and comfortably breathe. The cute designs are infused with highly concentrated 100% natural and safe essential oils. They are suitable for both children and adults and can be applied in any situation. 😍

leearound
"But after putting on the onion sticker
Happy Noz sleep through the night
Waking up in the morning is not stuffy nose.
and still sleep soundly
all night."

Exported to 29 countries worldwide